Supporters and Suppliers
Moto Academy NZ would not be able to provide this opportunity to the riders without various people, suppliers and supporters.
Moto Academy NZ chooses only the best products and services for our business and demonstrates to riders the value in choosing only the best. 
We also choose local suppliers when possible.
Interislander        www.interislander.co.nz
Alpinestars
Shoei
Fuchs Silkolene Lubricants
SBS Brake pads
RK Racing Chain
NGK Spark Plugs
Tyrewarmers.co.nz      www.tyrewarmers.co.nz
AFAM Sprockets
Race Supplies    www.racesupplies.co.nz
MotoMetal Motorcycle engineering   www.motometal.co.nz
Victoria Motorcycle Club of Wellington   www.vicclub.co.nz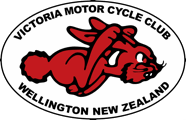 Kiwi Suspension Solutions    11 Manadon Street  New Plymouth   New Zealand 4340
Ph: 06 751 2100   Mob: 021 825 514  Fax: 06 751 4551  Email: robert@kss.net.nz
Henshaw Signs      Cnr Raiha Street & Sunlight Grove, Porirua    www.henshawsigns.co.nz
Ph: 04 237 9512     Email: sales@henshawsigns.co.nz

Tremaine Avenue Panel and Paint          451 Tremaine Ave, Palmerston North 
Ph: 06 355 1939
Visual Plastics Godiva Screens           1 Sloper Ave, Hamilton      www.godiva.co.nz
Ph: 0800 325 425
Tim Gibbes Track Timing